I believed in antidepressants. Science and experience. Conversation with dr Mark Horowitz
Dr. Mark Horowitz is a neuroscientist and psychiatrist in training. He holds a PhD in the neurobiology of depression and antidepressants from the Institute of Psychiatry, Psychology and Neuroscience at Kicks College, London. When he was 21, he felt unhappy and anxious, he didn't know what to do with his life. He went to see a doctor and got his first antidepressant. His health was constantly deteriorating – he suffered from chronic fatigue, often fell asleep during the day, had problems with memory and concentration. Unable to work, he considered taking early retirement when he came across surveys of patients taking antidepressants, many of whom had the same symptoms. When he decided to gradually go off the drugs over four months, he had severe withdrawal symptoms, panic attacks and suicidal thoughts for many hours a day.
Today, Dr. Mark Horowitz is a world-renowned specialist in the field of antidepressants and the right way to stop them. We will talk about the most common side effects of medication, how addiction differs from physical dependence, how we know about antidepressants, new research on depression and what happens to the brain under the influence of drugs. Watch the interview.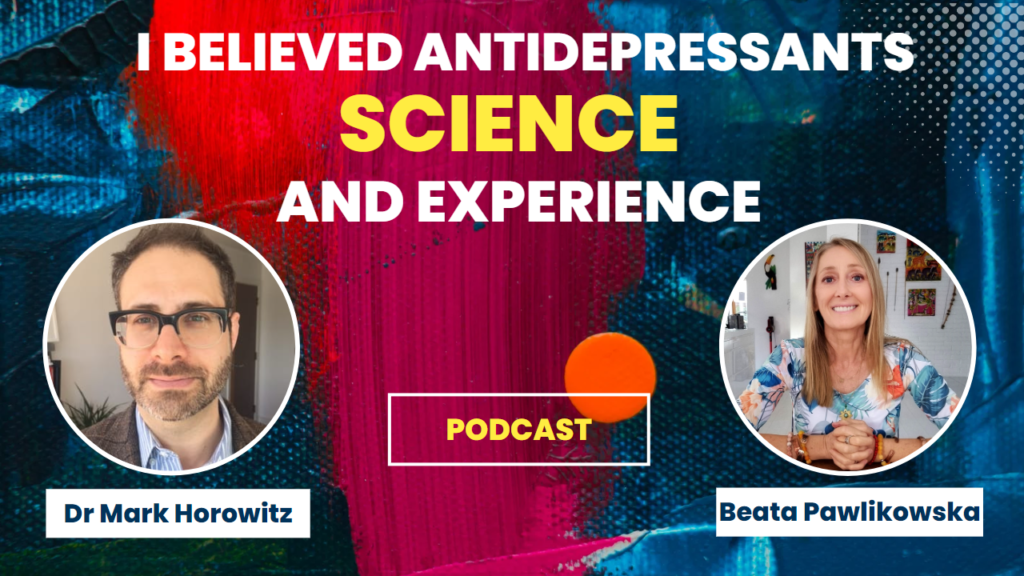 Dr Mark Horowitz: https://markhorowitz.org/
Twitter: @markhoro
Note: Abrupt discontinuation of antidepressants is dangerous and may be hazardous to your health. If you are taking medications, follow your doctor's instructions and, if necessary, work with your doctor to gradually stop taking them.
This video is not a medical recommendation. The information contained in the video is educational in nature and is not intended to replace individual medical advice provided by a doctor.